Scalp Zones or T1 levels will be shown in Orange (SELL) or Blue (BUY). See the screenshots below for examples. They will also be tracked in the Close Trades box on the Dashboard and will we color coded accordingly.
The Scalp Zone feature will provide you will more market entry opportunities throughout the trading day. These levels will not be as important as the Swing Points or the upside and downside targets. They should provide you with at least 1 to 3 handles of profit potential.
See also, Updated Tier Information.
Color Coding
Scalp Sell: Orange
Scalp Buy: Blue
T2 or T3 Sell: Red
T2 or T3 Buy: Green
Scalp Zone Screen Shots
MPL Showing Sell Scalp Zone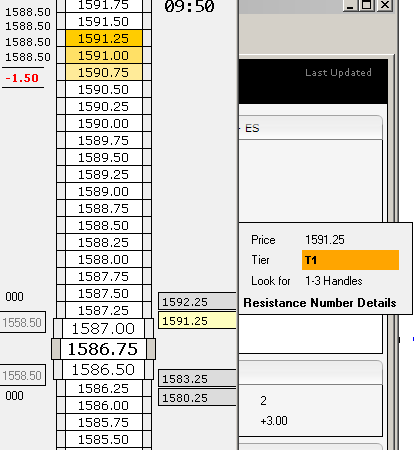 MPL Showing Buy Scalp Zone
Regular T2 Sell Level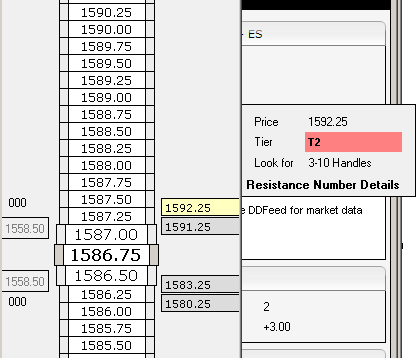 Close Trades Box on Dashboard